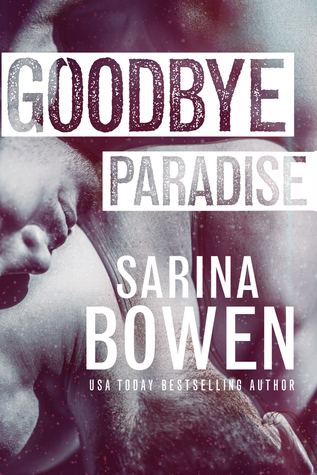 Most people called it a cult. But for twenty years, Josh and Caleb called it home.
In Paradise, there is no television. No fast food. Just long hours of farm work and prayer on a dusty Wyoming ranch, and nights in a crowded bunkhouse. The boys of the Compound are kept far from the sinners' world.
But Joshua doesn't need temptation to sin. His whole life, he's wanted his best friend, Caleb. By day they work side by side. Only when Josh closes his eyes at night can they be together the way he craves.
It can never be. And his survival depends on keeping his terrible desires secret.
Caleb has always protected Josh against the worst of the bullying at the Compound. But he has secrets of his own, and a plan to get away — until it all backfires.
Josh finds himself homeless in a world that doesn't want him. Can Caleb find him in time? And will they find a place of safety, where he can admit to Josh how he really feels?
Warning: Contains a hot male/male romance, copious instances of taking the Lord's name in vain, and love against the kitchen counter. This book was previously released under the title: In Front of God & Everyone.
This book….I'm almost at a loss for words about it. It's so good it hurts to think about it again without the need to reach for the tissues.
If you want a book that will no doubt leave you in a book funk for days after then look no further than Goodbye Paradise. You will go through ALL the feels while reading the tragically beautiful and heartbreaking story of Caleb and Josh.
My heart hurt after finishing it and it stayed with me for days because not only was it written so beautifully, it made me actually hurt for the characters and what they had to endure to find the happiness they absolutely deserve.
It's not a simple love story, not at all. This is about loyalty, breaking the barriers and beliefs enforced upon them by others, redemption and finding your true self and owning it.
I totally admit to shedding a tear or two thousand while reading this story. Between Caleb and Josh, their saviours in Maggie and Daniel and their adorable little baby, to the man who made me shed the most tears in a wonderful trucker named George, I swear I read this book through a watery sheen and loved every second of it.
I could go on more about the story itself but for me I think it's best you experience it's without know much more than the synopsis. That's what I did and I'm so glad I avoided spoilers because it was a much richer read just going with the story no matter how it hurt.
Do not pass this book up. Seriously.
Sarina Bowen is a USA Today bestselling author of contemporary romance. She lives in Vermont's Green Mountains with her family, six chickens and too much ski gear and hockey equipment.
In 2016, Sarina became a Rita Award winner! The Romance Writers of America honored HIM by Sarina Bowen & Elle Kennedy with Best Contemporary Romance, Mid-Length.
AUTHOR LINKS
Twitter  Facebook  Web  Goodreads