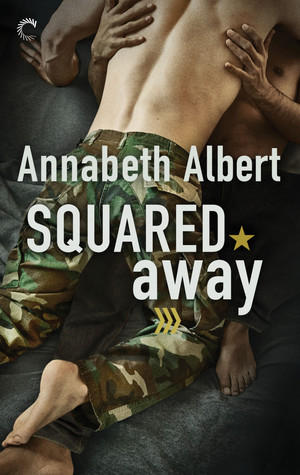 In the wake of tragedy, SEAL Mark Whitley rushed stateside to act as guardian to his sister's three young children. But a conflicting will could give custody to someone else—someone Mark remembers as a too young, too hot, wild party boy. Even after six years, Mark can't shake the memory of his close encounter with Isaiah James, or face up to what it says about his own sexuality.
Isaiah's totally over the crush that made him proposition Mark all those years ago. In fact, he's done with crushing on the wrong men altogether. For now, he's throwing himself into proving he's the best person to care for his cousin's kids. But there's no denying there's something sexy about a big, tough military man with a baby in his arms.
As the legal details get sorted out, their long-buried attraction resurfaces, leading to intimate evenings after the kids are tucked in. A forever future is within reach for all of them, if only Mark can find the courage he needs to trust Isaiah with his secrets—and his heart.
"You want to kiss me," Isaiah said again. "So you should."
His face was right there, waiting, body no longer the reassuring weight on Mark's lap. He seriously could have kept touching Isaiah all night. He'd never wanted to explore another person the way he did Isaiah.
You want to so you should. Isaiah made it sound so simple.
"Unless you're chicken?" Isaiah grinned at him, unrepentant, and Mark flashed to the last time Isaiah had dared him like this, the last time he wanted to find out what Isaiah tasted like. He'd wanted to kiss Isaiah so badly that night that it had hurt. But Isaiah had been eighteen and he'd been himself and just…yeah.
But now the want was back and his heart was beating so hard Isaiah had to be able to hear it.
"I'm not chicken." As if in a trance, Mark reached out, traced Isaiah's generous mouth with his thumb. Soft. So soft. His tongue came out, licked at the pad of Mark's thumb, making him hiss in a breath. Apparently Isaiah liked that reaction because his lips curved up into a hint of a smile and he used his teeth next, grazing Mark's callused skin.
Fuck. A burning hot sizzle raced up his spine.
Isaiah's tongue attacked his palm next, little flicks that were the single most erotic experience of Mark's life. His breath came in harsh little pants. Dipping his head, Isaiah trailed his mouth along Mark's bare arm, hitting nerve endings he'd never seen in his anatomy texts. His wrist. His inner elbow. Dipping under the edge of his T-shirt. Moving to his neck, licking a determined path to his jaw.
"Kiss me," Isaiah whispered, lips against his cheek. He could have closed the gap himself rather easily, but he was waiting on Mark, giving him just enough space to pull away. And somehow that hesitation, that consideration was what undid Mark, made him lean in.
Isaiah was going to tempt and dare and tease but he wasn't going to take. No, that had to be up to Mark. And fuck, Mark couldn't bear pulling away, not ever knowing what those lips felt like against his own. So he slid his mouth over, cautiously finding Isaiah's. It was the most glancing of contact but he felt it all the way to his toes.
He'd been kissed before, but usually the other person took over by this point. Not Isaiah. He seemed content to let Mark get his bearings, decide how much pressure felt good, move his mouth this way and that, experimenting. Mark felt like he'd been waiting years to nip at that full lower lip, so he followed that impulse, which made Isaiah groan low. His hand came to rest on Mark's shoulder, not yanking him closer, just a steady pressure. Another point of connection.
Mark repeated the motion, more aggressive this pass, sucking on Isaiah's lip. He used his tongue to trace its contours, moving to lick at the seam, his turn to tease. Isaiah whimpered and trembled, and then it was Mark doing the pulling, making their torsos collide. Mouth opening on a groan, Isaiah wordlessly invited him to take more. This was the part that Mark hadn't always liked in the past, but his tongue rushed ahead, eager to continue exploring.
And it was good.
Annabeth Albert grew up sneaking romance novels under the bed covers. Now, she devours all subgenres of romance out in the open—no flashlights required! When she's not adding to her keeper shelf, she's a multi-published Pacific Northwest romance writer. The #OutOfUniform series joins her critically acclaimed and fan-favorite LGBTQ romance #Gaymers, #PortlandHeat and #PerfectHarmony series. To find out what she's working on next and other fun extras, check out her website: www.annabethalbert.com or connect with Annabeth on Twitter, Facebook, Instagram, and Spotify! Also, be sure to sign up for her newsletter for free ficlets, bonus reads, and contests. The fan group, Annabeth's Angels, on Facebook is also a great place for bonus content and exclusive contests.
Emotionally complex, sexy, and funny stories are her favorites both to read and to write. Annabeth loves finding happy endings for a variety of pairings and is a passionate gay rights supporter. In between searching out dark heroes to redeem, she works a rewarding day job and wrangles two active children.
Connect with Annabeth:
Twitter | Facebook | Facebook Group | Newsletter | Instagram | Website