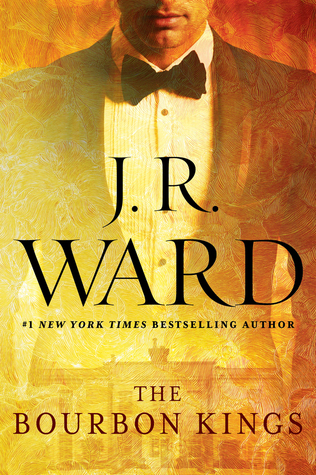 The #1 New York Times bestselling author of the Black Dagger Brotherhood delivers the first novel in an enthralling new series set amid the shifting dynamics of a Southern family defined by wealth and privilege—and compromised by secrets, deceit, and scandal….
For generations, the Bradford family has worn the mantle of kings of the bourbon capital of the world. Their sustained wealth has afforded them prestige and privilege—as well as a hard-won division of class on their sprawling estate, Easterly. Upstairs, a dynasty that by all appearances plays by the rules of good fortune and good taste. Downstairs, the staff who work tirelessly to maintain the impeccable Bradford façade. And never the twain shall meet.
For Lizzie King, Easterly's head gardener, crossing that divide nearly ruined her life. Falling in love with Tulane, the prodigal son of the bourbon dynasty, was nothing that she intended or wanted—and their bitter breakup only served to prove her instincts were right. Now, after two years of staying away, Tulane is finally coming home again, and he is bringing the past with him. No one will be left unmarked: not Tulane's beautiful and ruthless wife; not his older brother, whose bitterness and bad blood know no bounds; and especially not the iron fisted Bradford patriarch, a man with few morals, fewer scruples, and many, many terrible secrets.
As family tensions—professional and intimately private—ignite, Easterly and all its inhabitants are thrown into the grips of an irrevocable transformation, and only the cunning will survive.
The amazing J.R. Ward kicks off a new series with The Bourbon Kings and let me say it's a hell of a story. Be prepared to inhale this book as it will ensnare you from the first page and keep you chained to the pages till the last word is done and you sit back and finally take a deep breath and think wow.
Set in Kentucky and around the Kentucky Derby in particular, the story is about one of the wealthiest southern families, the Bradfords and their bourbon empire. Wealth, power, social standing, the Bradfords have it all. Or it appears that way.
The Bourbon Kings story unfolds via three of the empires children and one of the "help". Oldest child Edward, who is no longer part of the family after an incident left him injured and different to who he used to be. Gin, the only daughter, socialite, a bit of a trouble maker and hiding a secret. Lane the middle child, poker player and in hiding from his past and the only woman he's truly loved. And Lizzie the head horticulturist, hired help and the love of Lane's life.
This review is hard to write because I don't want to give any spoilers away. The story is so rich, detailed and interwoven it makes it nearly impossible to talk about it without giving spoilers. But what I will say is that this story has so much drama, intrigue, scandal, heart, secrets, heat, deceit, love and surprises to be worthy of a daytime Emmy for best soap opera. It would totally not be out of place on the small screen.
Be warned, though it does not end with a cliff hanger, it ends with enough questions not answered to have you desperate for the next book to see if you find out the answers. If the author stays true to past form, we will have a wait for it though. Plenty of time for a re-read or two.
I am a huge fan of this author no matter what genre she writes in and have been since the start. There is something about getting lost in her written worlds that have me coming back every time. Sit back, grab a mint julep and enjoy the ride that is The Bourbon Kings. You won't be sorry you did.
Amazon US  Amazon UK  Amazon CA Nook  Kobo
Twitter  Facebook  Website  Amazon Page GoodReads
J.R. Ward is the number one New York Times bestselling author of the Black Dagger Brotherhood series of vampire books. She is a winner of the prestigious Romance Writers of America RITA award for Best Paranormal Romance and is a multiple RITA nominee. A graduate of Smith College, she was a double major in History and Art History with a medieval concentration in both and she still longs at times for a return to those days sitting in dark lecture halls, looking at slides of old triptychs and reliquaries. Prior to becoming a full time writer, she was a corporate attorney, serving for many years as the Chief of Staff of one of Harvard Medical Schools premier teaching sites. Her idea of absolute heaven is a day filled with nothing but her computer, her dog and her coffee pot and the Brothers, of course.