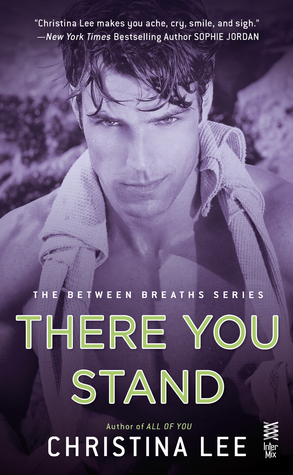 From the author of All of You and Before You Break comes a new Between Breaths male/male standalone romance about the silent, inked up skateboarder and the tattoo artist who unravels him piece by piece…
Tattoo artist Cory Easton has worked long enough at Raw Ink to know, just by looking at a dude, what his body art reveals, what makes him tick, what even makes him scared. Until he meets the quiet and remote Jude York—so unreadable, so unreachable, and so unlike anyone else, he can't help but arouse Cory's curiosity.
As captivating and complex as his ink, Jude is a mystery—and Cory's falling fast and hard under his spell. Against his better judgment to steer clear.
The rumors of Jude's past overshadow him—whispers of prison and an unmentionable secret that's kept him in the protective shadows of a local motorcycle club. As Cory probes deeper, he wonders how much he really wants to know. Especially since Jude has awakened something inside him that has been buried too long—and has him feeling completely alive for the first time in forever…
There is a reason I will always pick up a Christina Lee book without knowing anything about it and it's a rather simple one. She writes amazing books. Plain and simple. This book is no exception and I think it will become my all-time favourite book from her.
There is only one way to describe this book, amazing. I had to force myself to put the damn thing down when I read the same line 5 times and it was 1 am, because I just didn't want to pull myself from the characters world. To say I loved this book would be a HUGE understatement.
I have two new book boyfriends in Jude and Cory. Their story is beautifully written and will totally sweep you up. Plus you get the bonus of hot guys with dogs. Seriously hot!
Being serious again, this is a wonderful story of finding love when you didn't expect to ever have a chance at it again. To see these two wounded souls find each other and help mend the broken parts of each other is heart-warming and something truly special.
"I've tried staying away from you," he said. "But all I could fantasize about is being with you. Allowing myself to have you for just one night." "Then let's have one night."
You will feel the emotions the characters experience, from a crush, that first spark of chemistry, to that first kiss and more. You will feel all the feels and it's so worth the rush. Cory and Jude just fit as a couple.
"Open your eyes," he murmured across my lips. "I need to see what you're feeling when our mouths meet." I blinked my lids open, like a patient drifting out of a coma, that's how much his words had seduced me. He tilted his forehead against mine. "You are the sexiest man I've ever wanted to kiss."
Some of my favourite scenes are them just being like any other normal couple getting to know each other. There is something about the ordinariness of it that made me love them both more.
This can absolutely read as a stand-alone novel. Though if you have read the other books you will see some familiar faces pop up.
Though some people might not want to read this book because it's about two guys, I say put your pre-conceived ideas away and try it. Ultimately this book is about love and finding it. The author has done a wonderful job of giving us the reader a beautiful story and characters that have had darkness touch their lives and yet somehow manage to find a ray of light with the other.
I wanted to slide beneath his skin, dissolve into his bones. To make absolutely certain that he would never leave me again.
In case you haven't picked up on it, I'm a fan of this author. I swear each book she puts out becomes an instant favourite of mine. I adored this book and want everyone who loves a good HEA to read it.
I can't wait for more and have to say a big THANK YOU to Christina Lee for giving a voice to Jude and Cory. You did them justice and couldn't have given them a better book.
There You Stand (Book 5)
The other books in the Between Breaths series.
Note: All books can be read as stand-alones but you will want to read them all.
All of you ( Book 1)
Before You Break ( Book 2)
Whisper To Me ( Book 3 )
Promise Me This (Book 4 )
---
Mother, wife, reader, dreamer. Christina lives in the Midwest with her husband and son–her two favourite guys.
She's addicted to lip gloss and salted caramel everything. She believes in true love and kissing, so writing romance novels has become a dream job.
Author of the Between Breaths series from Penguin. ALL OF YOU, BEFORE YOU BREAK, WHISPER TO ME and PROMISE ME THIS available now. Book five in the series, THERE YOU STAND, coming in April, 2015.
Also, her Adult Contemporary Romance, TWO OF HEARTS is releasing on May 5th, 2015.